Meet Dr. Francisco Leon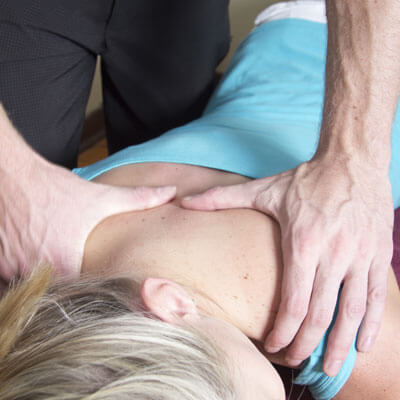 Dr. Leon loves being a chiropractor. Being able to have someone come to the practice in pain, discover their issue, and then use his hands to provide relief is what he enjoys most about chiropractic. Seeing his patients meet their health goals is also rewarding.
Choosing Chiropractic
Dr. Leon spent his younger years as an athlete. He competed in many sports—soccer, football, volleyball, track and field, and basketball. As a junior in high school, he injured himself during a long jump competition.
After about a month in pain, his coach sent him to see a chiropractor for the first time. Receiving pain relief and healing simply by the doctor using his hands was an eye-opener for Dr. Leon. The experience impressed him so much he decided to look further into the field as a career.
After attending New Mexico State University, Dr. Leon enrolled at Texas Chiropractic College in Pasadena, TX, earning his Doctor of Chiropractic.
The Practice Today
Dr. Leon believes the changes in the medical profession, in general, have prolonged the lives of many patients. For chiropractic, we are learning new ways to help people even more through new research, technology, and science. People now have more options than ever before to choose from and live longer lives, with the best quality of life possible.
At Spinous Chiropractic Center, education is key, not just for Dr. Leon, but for the staff in general. Our mission is to educate our patients about their health and how chiropractic care benefits everyone in their family. Let's start children on the path to health early, keep Mom and Dad moving and full of energy, and our seniors active and alert.
EXPLORE OUR SERVICES
Outside the Practice
When he's not taking care of patients, you'll most likely find Dr. Leon at the gym, playing volleyball, or watching the latest movies with his wife and children.
Take the Next Step
Let's see how safe and natural chiropractic care could help you and your family live better lives. Contact our office today and take the first step toward better health.

Dr. Francisco Leon | (575) 524-0400